Known for dependability, quality and easy maintenance, Wiggins has been designing and building customized large capacity forklifts (up to 120,000 lbs) & equipment for the industrial, marina & agricultural industries for over 60 years.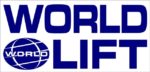 XL Lifts is proud to carry the brand new small capacity diesel, rough terrain, LPG/Dual Fuel and electric forklifts from Worldwide Forklifts. The 4,000 to 20,000 lbs. capacity Worldlift line is designed for an off road work environment whether in the fields, in a warehouse, or in a marine port environment.

Modernize your operations with the industry's first equipment maintenance, safety inspection and regulatory compliance software powered by MYMIC Training Technologies.  For just a few dollars a day, your equipment maintenance programs can be best-in-class.