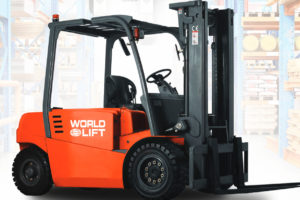 We are proud to announce that XL Lifts, Wiggins Lift and World Forklift will deliver 34 lithium electric forklifts to the Port of Stockton and SSA Marine as part of California Air Resources Board's Zero and Near-Zero Emissions Freight Facilities Project (ZANZEFF).
The World Lithium is a zero emissions lower capacity forklift that can be operated inside buildings, warehouses or ships. No more fumes, soot or noise. Meets even the most stringent air quality regulations.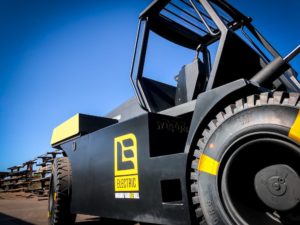 The Wiggins Yard eBull was the first large capacity lithium forklift to market with capacity up to 88,000 lbs.
A full press release on the news will be issued soon. In the meantime, the Wiggins/XL Lift team will be showcasing the eBull at the Breakbulk Conference this week in Houston, TX and can answer any questions. Come see us at the Wiggins/XL Lifts booth i26 to learn more about the future of electric forklifts.