VE

NTURA, Calif., June 29, 2020 (Newswire.com) – XL Lifts, specializing in zero and low emissions forklifts, today announced additional World Lift and Wiggins forklifts are now eligible to participate in California's Clean Off-Road Equipment Voucher Incentive Project (CORE) and now qualify for up to $250,000 in incentives. Amounts vary based on lifting capacity, voltage output of chargers and location of forklift operations. Eligible forklifts include the World Lithium, an 8,820-pound lifting capacity, all-weather lithium-ion forklift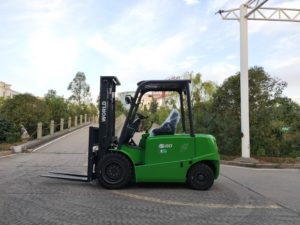 for indoor and outdoor use, and several Wiggins Lift eBull forklifts with lifting capacity up to 36,000 pounds for indoor and outdoor use.
Base forklift vouchers are up to $200,000 per forklift and up to $30,000 for infrastructure. CORE also offers additional incentives up to $20,000 per forklift for companies operating in CARB-approved disadvantaged communities. Vouchers are based on a first-come basis, so interested companies are encouraged to see if they qualify now.
"XL Lifts (a World and Wiggins Fo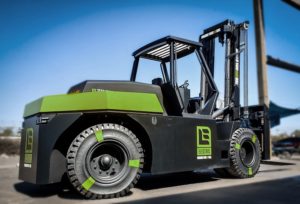 rklift dealer) is excited to offer its customers a cost-effective way to purchase zero-emission lithium forklifts," said Mike Marzahl, President of XL Lifts. "Similar to the incentives previously offered for electric vehicles, we anticipate limited or reduced funding in the future. As a result, we strongly encourage our customers to take advantage of available funds now."
The CORE program is intended to encourage California freight equipment users to purchase or lease currently commercialized zero-emission off-road freight equipment. This streamlined voucher incentive project helps offset the higher cost of zero-emission technology with a point-of-sale discount. There is no scrappage of existing forklift required.